Discover how to expedite your business growth
ArqSign has the potential to improve your company's processes, saving time and money.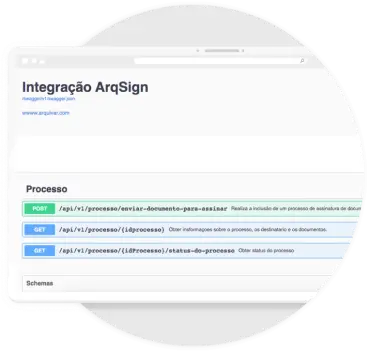 Incorporate Electronic Signature seamlessly into your systems
Our API (Application Programming Interface) implementation enables effortless integration of ArqSign's Electronic Signature into your company's solutions.
Api integration
Sign documents and collect signatures faster
The legal credibility of the electronic signature is upheld by eIDAS and eSign/UETA, which have standardized the use of electronic methods for document formalization.
Know our plans